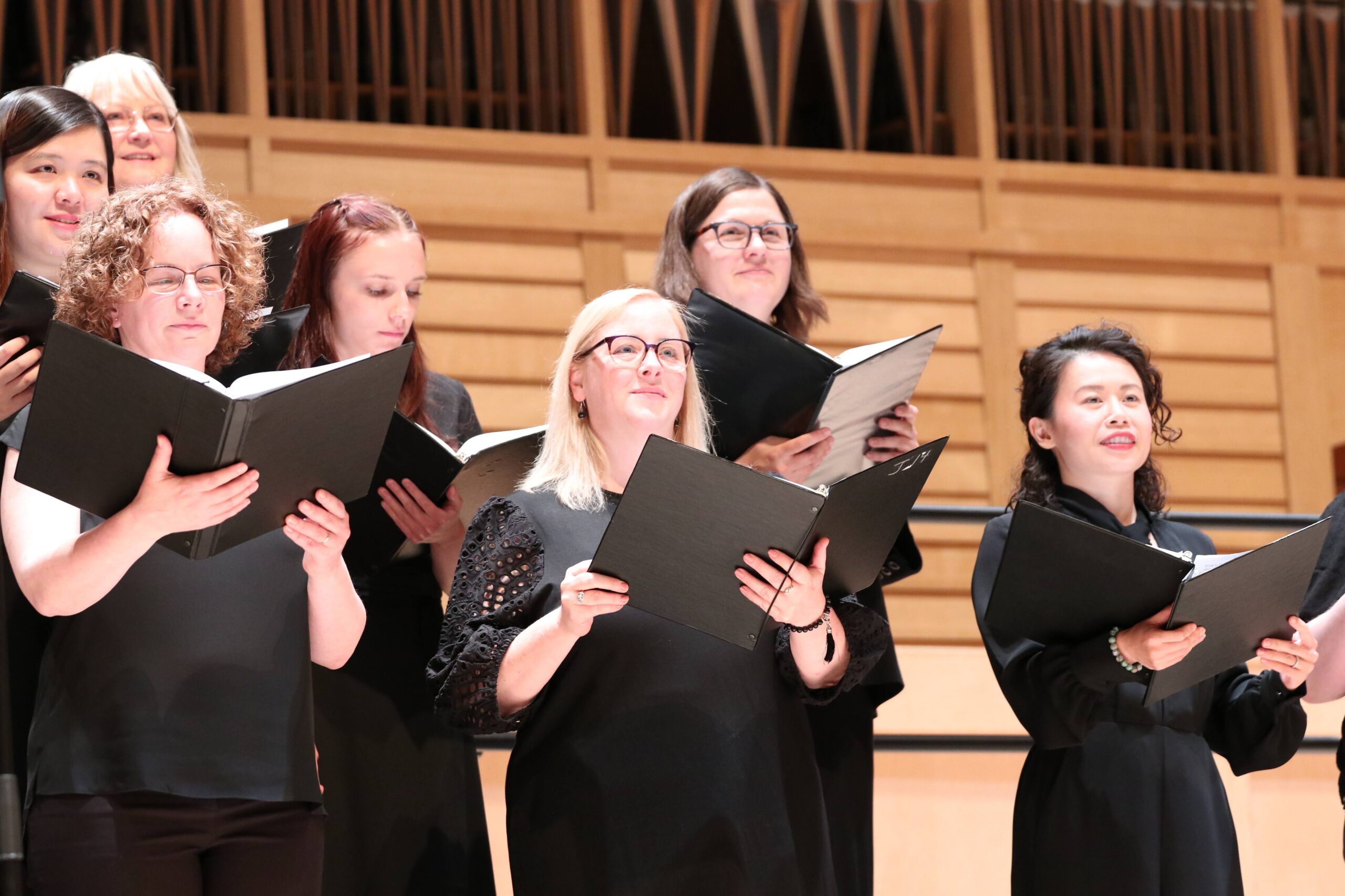 The Calgary Community Choir is open to singers aged 21 and up of all ability levels. Beginners are welcome!

As part of the Calgary Children's Choir family, this choir extends our philosophy of singing for the joy of it through adulthood, while:

• developing vocal technique
• developing musicianship skills, such as sight-reading music
• singing a variety of repertoire in two major concerts — from early music to classical, jazz, pop and other modern genres
• finding a sense of belonging through meeting like-minded friends, and enjoying the opportunity for a social and musical outlet on a weekly basis
• experiencing newfound confidence, through the pride that comes with learning something new, and doing it well!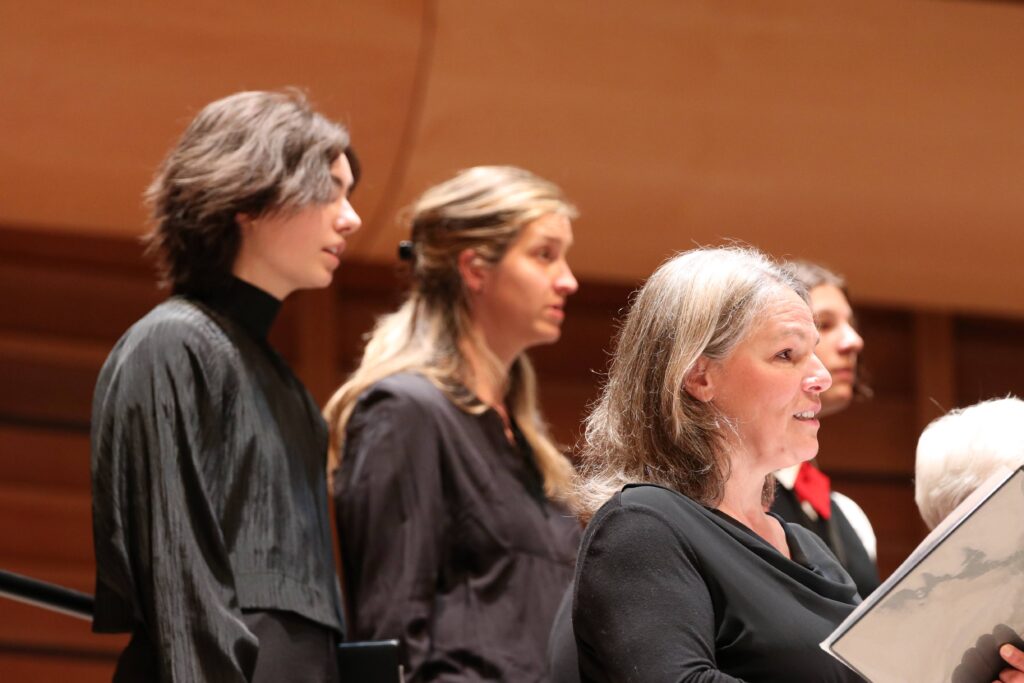 Dates and Times:
First term: Oct 5 – Dec 7
Second term: Feb 22 – May 9

Thursdays 7:15 PM – 9:00 PM
Location:
St. Giles Presbyterian Church
1102 – 23 Ave. N.W
Fees:
$150/Term ($135 for students)

Include:
10-week rehearsal per term (No rehearsals on March 28 or April 4)
Two Saturday a.m. workshops – November 25 & April 27
Two concerts – Dec 9 & May 11
Year-end event May 16
Music rental (A post-dated deposit cheque will be collected during the first week of classes)
New choristers are accepted in October and February.
No mandatory fundraising.
If you have any questions or would like to register, don't hesitate to get in touch with our business manager, Laura Stuart here, or by telephone: (403) 210-3499